Chicken Water Drinker Supply Butt Adaptor/Adapter ideal for Hens and poultry
This Chicken Water Drinker Adaptor for your supply tank works perfectly when connected to any of our Automatic Chicken Water Nipple Drinkers available here. It is a Solid Brass Adapter with Pipe Fitting  that provides the connection between your chosen tank, reservoir or water-.butt. (The Automatic Chicken Water Drinker or Water Butt is not included, just for the avoidance of doubt.) It makes sense to have a sturdy lidded tank that can be elevated to the right height for gravity to work its magic so you don't spend too much time keep filling a smaller source such as a bucket, if you have the space. Make sure you connect this to a lidded tank preferably to stop unwanted items falling in the water.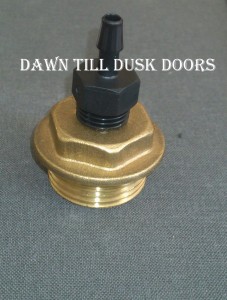 Chicken Water Drinker Supply Adapter to fix to Water Butt or similar Supply with 5mm 6mm I/D
Easy to install. Solid Brass, Works brilliantly with our Automatic Drinkers.
Easy to install Hen and Poultry Water Drinker Supply Adaptor
The fitting is plain and simple to use. You just need to unscrew the Water Tap supplied on your Water Butt and replace it with this solid brass 3/4″ inch adaptor. Then simply attach your 5mm or 6mm I/D pipe ( the pipe is supplied with our Automatic Chicken Water Drinkers) but not with this adapter. You can then daisy-chain connect one or more of our Dawn till Dusk Hen and Poultry Nipple Drinkers drinkers to the Water Butt or to your irrigation system.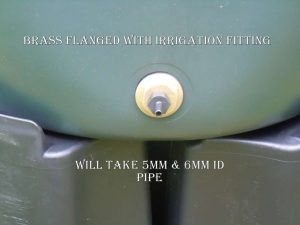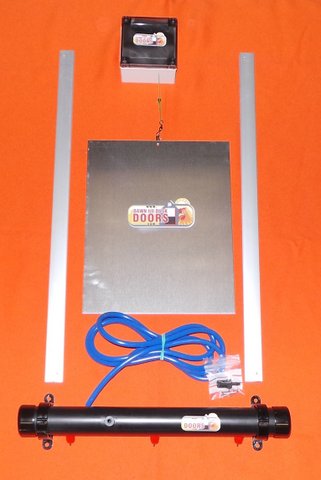 Solid Brass 3/4″ Adaptor will fit any Water Butt or tank that has the standard 3/4″ inch Tap.
Tank will need to be connected to one of our Automatic Nipple Drinkers ideal for all Chickens, Chooks, Hens and most Poultry.
Easy to install
Less hassle, more freedom, ideal for the summer, store-up your fresh water, one less job for friends and neighbours whilst you are away enjoying your holidays or a weekend break.
Make your watering an easy part of your a quick tap of the side will tell you whether it needs a top-up.
Tank/Water Butt will just need adequate elevation so that gravity with our Automatic Chicken Drinkers can keep your birds thirst quenched and work its daily magic.
No more Dirty Drinkers or worst still knocked over and spilt your birds become dehydrated or worse.
Perfect Accessory for your chooks and their family.
Shipped quickly to the UK
12 months warranty together with informed and friendly support
Direct from our Warehouse and as used on our own chooks.
Buy it with another product or Kit and we will waive the postage!
Complete Package for 1 single great value price
See our Automatic door Openers Drinker and door Kits for more ways to keep you and your Hens Happy Healthy Thriving and Laying Great Eggs.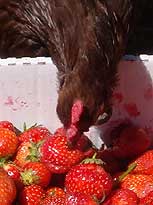 To answer some frequently asked questions :
Water Butt Not Included :  This is the Chicken Water Adaptor Only
Dawn till Dusk Chicken water Drinkers with Multi-Nipple drinking points will connect with the pipe supplied with your drinker to this adapter.
The Adaptor is made of solid brass and is 3/4″ of an inch.
If purchased with another product we will post FREE to UK.
Tank must be elevated for gravity to work its magic and keep your drinker supplied with flowing water.
Dirty water, knocked-over, spilt, wasted and driving you bonkers, need never be part of your experience with your Hens again!.
Look after your hens and they will look after you, stay productive and lay great eggs.